Keynote Speaker
The 2012 INVESTIndiana Keynote speaker is Dr. Matthew Will, the Director of External Relations for the School of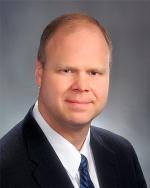 Business at the University of Indianapolis. He has spoken to numerous business groups and he has appeared on business broadcasts commenting on various trends and transactions. Dr. Will holds a Doctorate of Business Administration, a B.S. in Actuarial Sciences, and an M.B.A. in Finance. He taught finance for nine years at Johns Hopkins University, and helped develop the university's first Masters of Science in Finance degree and MBA degree. In addition to his academic work, Dr. Will has worked in the private sector for both Fortune 500 firms and small regional companies. Dr. Will ran a business acquisition where he was in charge of the unit that purchased distressed firms and resold them as going concerns. Dr. Will is the co-author of several investment and portfolio management packages, and has also spent time consulting with non-profit and charitable organizations in the areas of finance and technology.
Opening Speaker
INVESTIndiana's opening speaker is Randall T. Shepard, former chief justice of Indiana's Supreme Court. In 1987, the Indiana native became the youngest chief justice in the United States when, at age 40, he was appointed.
Chief Justice Shepard retired from the court this year and today serves as Executive in Residence at Indiana University's Public Policy Institute, as a member of Old National Bancorp's board of directors and as senior judge on the Indiana Court of Appeals.
In addition to his 25 years leading Indiana's top court, he served as president of the Conference of Chief Justices; chaired the National Center for State Courts; chaired an American Bar Association group overseeing accreditation for America's 180 law schools; led the ABA's Appellate Judges Conference, representing 700 federal and state judges; and authored more than 900 majority opinions for his court and wrote 65 law review articles.